We are merging with Seccentric, a prominent, Arizona-based private investigations and security consulting firm.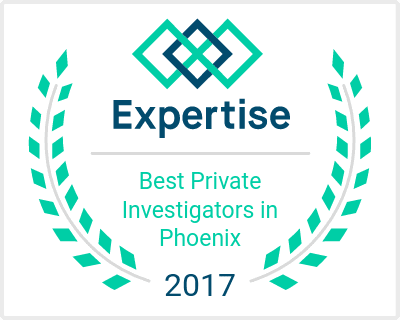 Sign up for our Intelligence Bulletin
Active Shooter Preparedness Familiarization and Response Plan Basics
This basic course is designed to provide your employees with the knowledge and skills to react quickly and effectively should a shooter enter the workplace or public venue and begin to shoot at employees, customers or bystanders.  The ability to react without hesitation and to follow the basic plan of "run, hide, fight" can make the difference between life and death.  Most people who are gunned down during a random shooting are not the intended victim.  Nevertheless, they are trapped in a volatile and dangerous situation that requires immediate and deliberate action in order to survive.
Here are some basics about our "active shooter" consulting services and training seminar:
We've all heard of the horrible shootings that take place from time to time in cities large and small.  Sometimes, a school is targeted.  At other times, it is a place of worship or a theatre, cinema, shopping mall or airport.  These violent interruptions cause mass chaos and death.  In the aftermath, they leave a profound sense of fear, despair and loss.
How can we as a society better understand the active shooter?  What is a "mass shooting"?  Are there pre-attack indicators?  Are there ways to predict who will become such a shooter (a shooter "profile") and what are the warning signs?  What is the role of law enforcement in preventing mass shootings?
Course Objective:  Our one and one half day course on the active shooter answers these questions and others.  We present to you and your attendees a recent history of the typical perpetrator, both in the United States as well as in other countries.  This classroom and practical course will provide the student with the essential elements of assembling an active shooter preparedness plan and incorporating it into your overall emergency response procedures.  The student will gain an understanding of past shootings by viewing a step-by-step analysis of pre-attack planning, emphasizing the actions taken by the perpetrator and subsequently by innocent bystanders attempting to defend themselves.   Students will learn what happens when law enforcement arrives on scene and the importance of following the commands given by the police.  The course ends with a hands-on, practical scenario enabling students to put what they have learned to practical use.
This course is geared to both public safety officials and civilian personnel who have not updated their response protocols or who have not yet developed a response plan.  The planning element is the key to success and in saving lives.  Key to the success of this training initiative is the active participation of company management.
It's happened again-a terrible attack on a hotel, followed a few days later by the deadly commandeering of an ambulance and its subsequent use as a bomb.  Afghanistan, more than 16 years after the US and its NATO allies first launched an all-out assault on the Taliban and Al Qaeda, continues to be a hotbed…
Coming Soon: Security Strategies for the Latino-Run Business